On this day in history, March 19 . . .
Since 1814, The Athenaeum has been visited by politicians, diplomats, scientists, and literary figures. Our guest book was traditionally called the
Record of Strangers
: each non-member, or "Stranger" was usually signed in by an Athenaeum member. Here are the Strangers who signed in on this date over the years.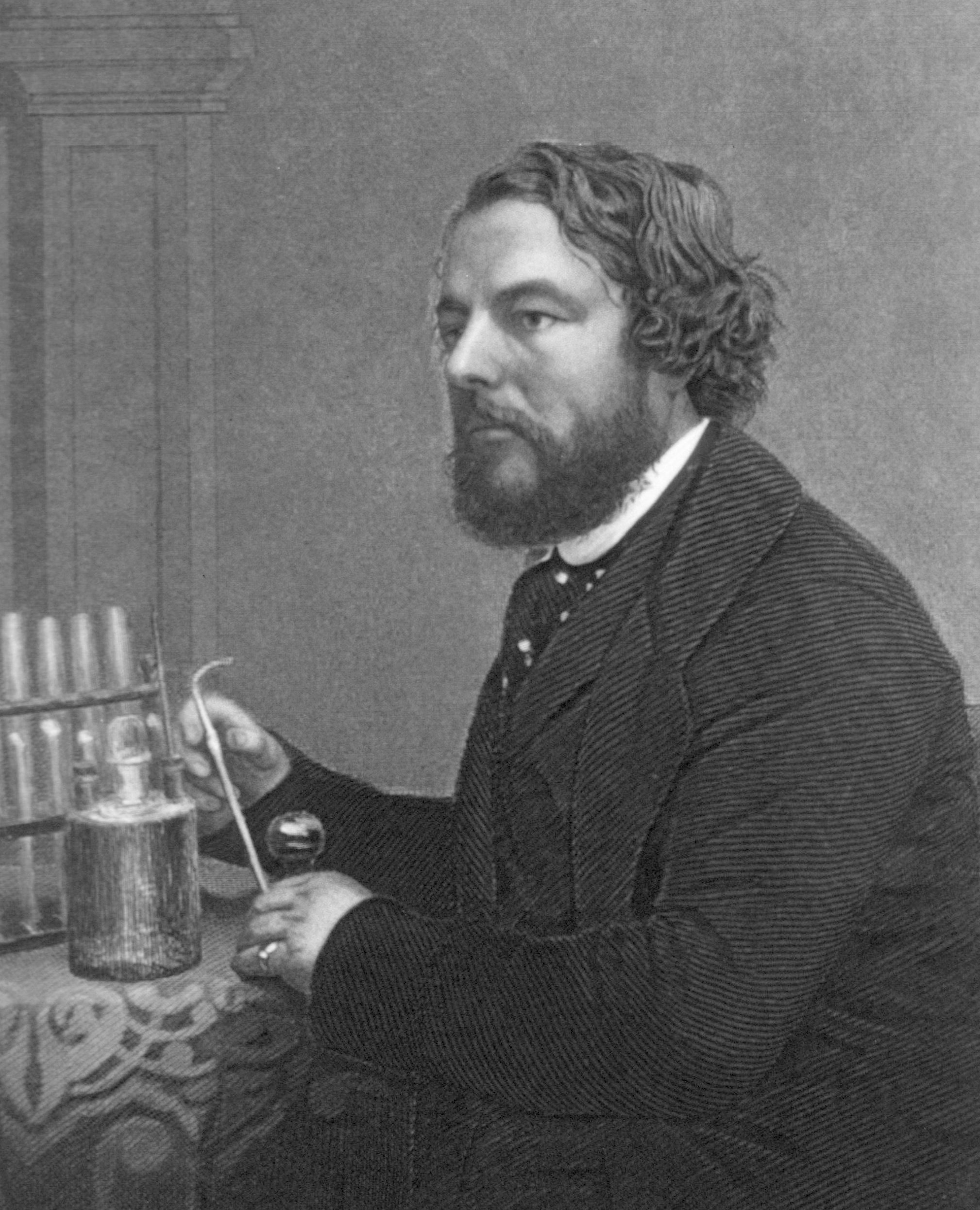 James Sheridan Muspratt
(signed in by H.B. Wallace)
Friday March 19, 1841
Philosophical Hall
104 South Fifth Street, Independence Square, First Floor
Science, Medicine & Exploration
Education & Scholarship
Occupation: Scientist and Educator
Residence: Liverpool [England]
RECORD OF STRANGERS IMAGE
Volume 4 
James Sheridan Muspratt, March 8, 1821 — February 3, 1871
James Sheridan Muspratt was an Irish chemist and educator. He studied in Great Britain and on the European continent, before being sent to America to learn from his father's business dealings there and study the expanding field of chemistry in the country. It was during this trip that Muspratt would have visited the Athenaeum. Upon his return from America, he earned his PhD in Germany. He went on to establish the Liverpool College of Chemistry. Muspratt's most influential work was his two-volume textbook Chemistry, Theoretical, Practical and Analytical as applied and relating to the Arts and Manufactures (1857-60). Muspratt also had connections to circles outside the scientific community, as he was an acquaintance of Charles Dickens and was married to actress Susan Cushman.
---
Portrait courtesy of Wikimedia Commons — Source — Source — Source