Your support matters!

We welcome the opportunity to help you make your gift easily, quickly, and effectively. Members and friends of The Athenaeum of Philadelphia can show their commitment to our mission with a tax-deductible donation.
BECOME A DONOR
SUSTAINING MEMBERS
Certain Shareholders at the Athenaeum of Philadelphia choose to demonstrate their support by regularly giving at a level above their minimum dues requirement.
MORE
SHAREHOLDER MEMBER SUPPORT
Becoming a Sustaining Shareholder requires either a $500 dues payment ($290 is tax-deductible) OR total contributions of at least $300 above minimum annual dues over the course of a fiscal year. Only charitable gifts may be paid through a Donor Advised Fund. All donors will receive a written tax-acknowledgement letter for their gift and will be acknowledged in the Athenaeum's Annual Report. If you have any questions about becoming a Sustaining Shareholder please contact our
Membership & Development Associate
.
THE 1814 SOCIETY
The 1814 Society represents a cohort of The Athenaeum's most generous supporters whose alignment with our mission and vision reflects that of our original founders in 1814.
MORE
1814 SOCIETY BENEFITS
In light of their increased financial commitment, 1814 Society members will enjoy a number of unique expanded privileges and opportunities reflective of our promise to share the wealth of our collections with a diverse and ever-changing population. Entrance to The 1814 Society will come with a total charitable donation of $1,000 or more. Gifts may be made annually or quarterly.
Enjoy exclusive access to special events and receptions
Intimate behind the scenes experiences with our Curator and Executive Director
Personal invitation to Athenaeum symposia, exhibition preview parties, and tours
Special recognition in our Annual Report
ENDOW A BOOK FUND

Named book funds may be initiated with a tax-deductible gift of $1,500 and then added to from time to time with the understanding that the fund will ultimately accumulate to $5,000.




ADDITIONAL WAYS TO GIVE:
A gift of appreciated securities may allow you to avoid paying capital gains tax that would be due if you sold those assets.
Donor Advised Funds (DAF) or private foundations. If you have established a DAF or are a trustee for a private foundation, consider recommending a grant to the Athenaeum of Philadelphia.
Qualified IRA Charitable Distributions (QCDs) may be made directly to the Athenaeum from your IRA by contacting your financial institution. If you are at least 70 1/2, a QCD to the Athenaeum may help you avoid paying taxes on that portion of your annual required minimum distribution.
Multi-year pledges of up to five years can help you and the Athenaeum make stronger budget plans.
Matching gifts — double your total contribution with a matching gift! Reach out to your employer about a policy of matching employees' charitable contributions.
If you would like to explore any of these ways of creating a greater impact with your gift to the Athenaeum, please call our Executive Director, Beth Hessel (
215-925-2688
). We also encourage you to discuss your giving plans with your financial and/or legal advisor.
ABOUT US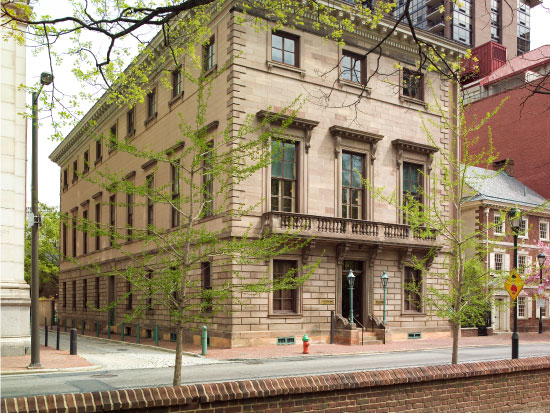 LEARN MORE >
MEMBERSHIP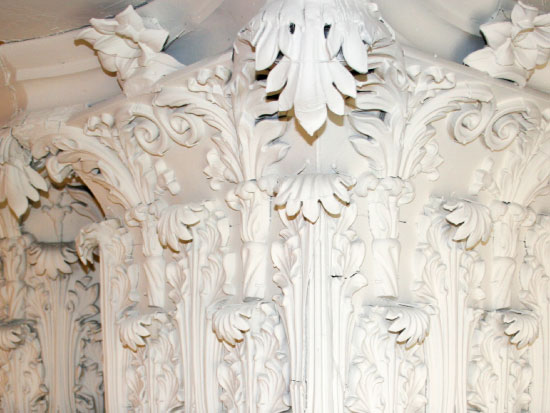 JOIN US >
UPCOMING EVENTS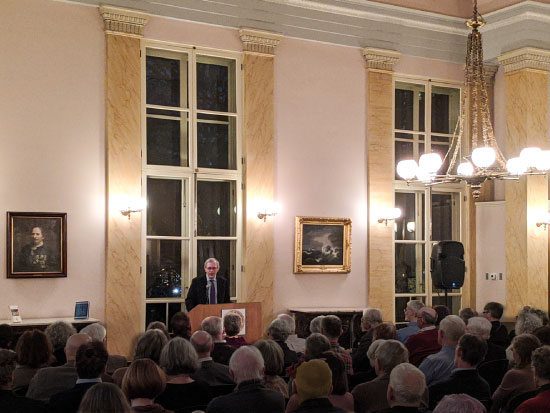 TAKE PART >