Established in 1950, The Athenaeum Literary Award recognizes books by local authors and/or regional works which examine and reflect life in the greater Philadelphia area. The award comes with a cash prize and invitation to present a public lecture.
HOW TO APPLY
Eligible books must be published between January 1 and December 31 of the year for which award is to be made, as shown on copyright page, even if the book doesn't become available for reading until early the following year.
The
Athenaeum Award for Art & Architecture
committee considers books that fall into the genre of art books, or those about art history, architecture, or historic preservation. This award comes with the invitation to present a public lecture.
A worthy book, whether academic, literary, or popular, must be well-written, engaging, and accessible to a wide readership. Winning books will reflect fresh points of view, or shed new or unusual light on the greater Philadelphia area, and invite lively dialogue about our world.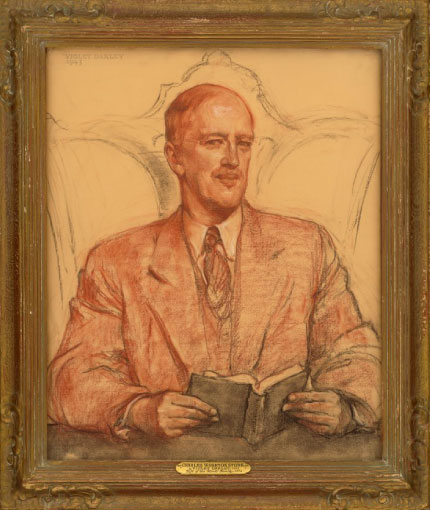 In recognition of his role in establishing the literary award, presentations are usually part of the Charles Wharton Stork Memorial Lecture program which was endowed in 1983 by his children. Dr. Stork (1881-1971) was a member of the board of directors from 1919 to 1968.
How To Apply
All nominations must be submitted prior to December 1st of the year of publication.
Authors or publishers may nominate appropriate works by sending two copies of each to:
Literary Award Committee
The Athenaeum of Philadelphia
219 S. 6th Street
Philadelphia, PA 19106-3794
Authors and publishers are encouraged to submit works as soon as they are published, rather than waiting until the end of the year.
Questions? Please
contact the librarian
.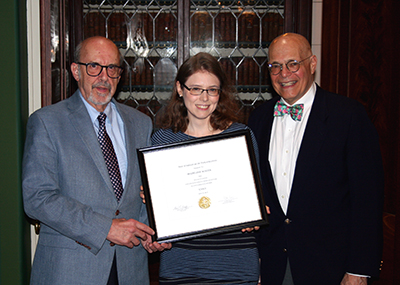 2018 winner Madeline Miller with Executive Director Peter Conn (L) and President Edward Scharff (R)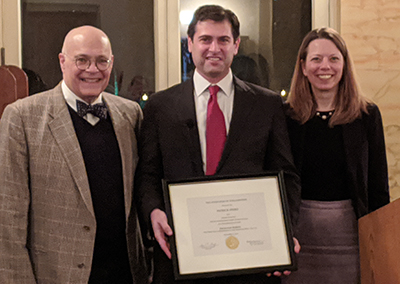 2018 winner Patrick Spero with Executive Director Beth Hessel and President Edward Scharff
2019


Edward Posnett
Strange Harvests: The Hidden Histories of Seven Natural Objects
New York: Viking, 2019
Witold Rybczynski
Charleston Fancy: Little Houses and Big Dreams in the Holy City
New Haven: Yale University Press, 2019
2018


Madeline Miller
Circe
New York: Little, Brown & Co., 2018
Patrick Spero
Frontier Rebels: The Fight for Independence in the American West, 1765-1776
New York: W. W. Norton & Company, 2018
2017


Erica Armstrong Dunbar
Never Caught: the Washingtons' Relentless Pursuit of Their Runaway Slave, Ona Judge
New York: 37 Ink/Atria, 2017
Carol Eaton Soltis
The Art of the Peales in the Philadelphia Museum of Art: Adaptations and Innovations
Philadelphia: Philadelphia Museum of Art in association with Yale University Press, 2017
2016


Gino Segrè and Bettina Hoerlin
The Pope of Physics: Enrico Fermi and the Birth of the Atomic Age
New York: Henry Holt and Co., 2016
Judith E. Stein
Eye of the Sixties: Richard Bellamy and the Transformation of Modern Art
New York: Farrar, Straus and Giroux, 2016
2015


David Grazian
American Zoo: A Sociological Safari
Princeton: Princeton University Press, 2015
Barbara Miller Lane
Houses for a New World: Builders and Buyers in American Suburbs, 1945–1965
Princeton: Princeton University Press, 2015
2014
Jessica Choppin Roney
Governed by a Spirit of Opposition: The Origins of American Political Practice in Colonial Philadelphia
Baltimore: Johns Hopkins University Press, 2014
2013
Adrian Raine
The Anatomy of Violence: The Biological Roots of Crime
New York: Pantheon, 2013
George H. Marcus and William Whitaker
The Houses of Louis Kahn
New Haven: Yale University Press, 2013
MEMBERSHIP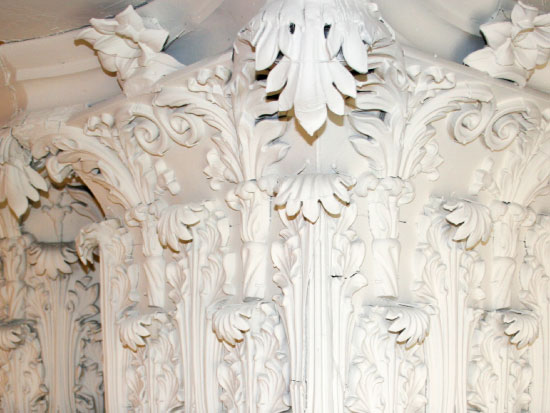 JOIN US >
SUPPORT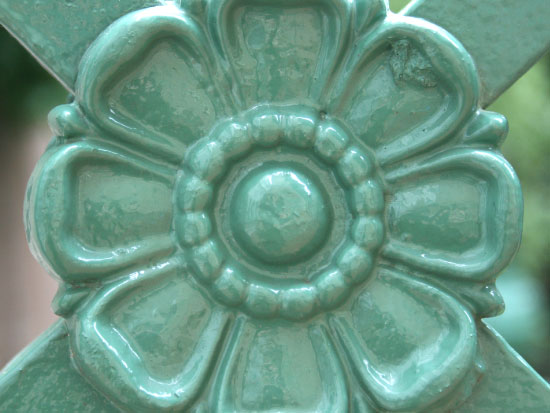 DONATE >
UPCOMING EVENTS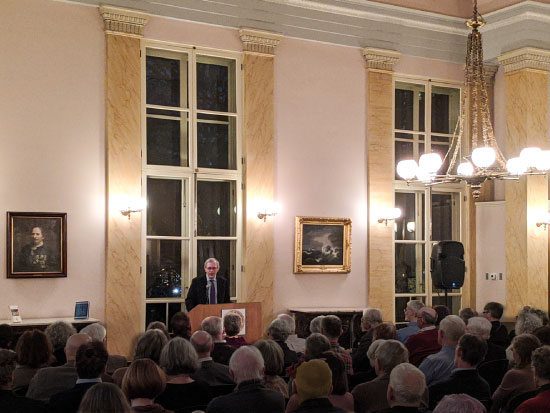 TAKE PART >