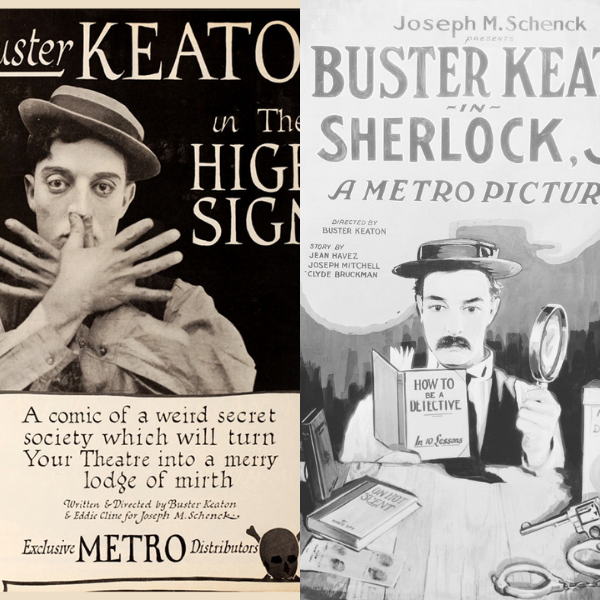 Film Screening
September 27 at 2:00 PM
MONDAY MOVIE MATINEE: The High Sign (1921) and Sherlock, Jr. (1924)
Carrie Rickey
The High Sign (1921, 24 minutes)
A drifter cons his way into working at an amusement park. But he soon finds himself hired as a hit man by both a criminal gang and the man they want to kill.
Sherlock, Jr. (1924, 56 minutes)
A kindly movie projectionist longs to be a detective. When his fiancée is robbed by a local thief , the poor projectionist is framed for the crime. Using his amateur detective skills, the projectionist follows the thief to the train station -- only to find himself locked in a train car. Disheartened, he returns to his movie theater, where he falls asleep and dreams that he is the great Sherlock Holmes.
This is an in person event.
Free
REGISTER