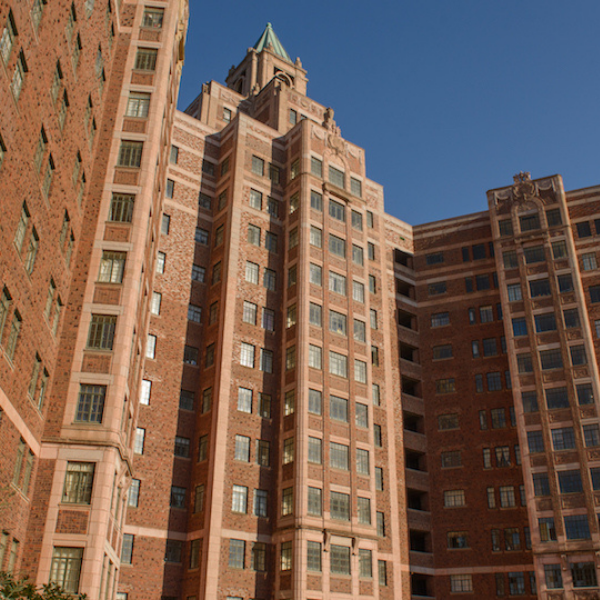 Course
June 8 at 2:00 PM
Modern Living in East Falls: from Stately High Rises to Private Hide-aways
David Breiner
This two-lecture series examines the new visions of modern life that emerged in Philadelphia's East Falls neighborhood during the 20th century. In the first session, we will compare the traditional-looking but otherwise innovative Alden Park of the 1920s with the dramatically bold and socially revolutionary Schuylkill Falls Public Housing Project of the 1950s. The second session concludes the story by revealing the experimentation and successes of clients and designers creating private, free-standing houses on secluded suburban lots.
Class dates:
June 8, June 15
David Breiner, PhD, is Associate Dean of the College of Architecture and the Built Environment and Associate Professor of Architectural History/Theory at Thomas Jefferson University. Soon after completing his Bachelor of Architecture degree at the University of Notre Dame, he embarked on a career in architectural history. His graduate studies at Cornell University concentrated on the architecture and urban development of Renaissance Italy with minors in American architecture and architectural theory, and he has published articles on those subjects as well as the pedagogy of teaching architectural history. After working as an architectural historian at the NYC Landmarks Preservation Commission, Dr. Breiner began teaching architectural history, theory, and design foundations at the Philadelphia College of Textiles & Science, now Jefferson. His research on Philadelphia architecture, in particular School House Lane, has been funded by The Getty Trust and other organizations. He is the President of the Philadelphia Chapter of the Society of Architectural Historians and has served on the boards of the Germantown and the East Falls Historical Societies.
This is a virtual event.
Athenaeum Members $30
Non Members $45
REGISTER