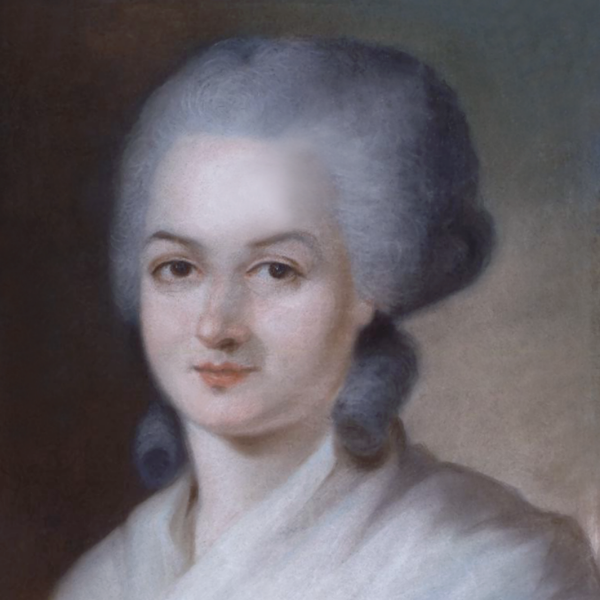 Virtual Speaker Series
February 23 at 2:00 PM
Le Cercle Francophone d'Histoire: Olympe de Gouges
Eric Simonis
CONFÉRENCES VIRTUELLES :
"PETITE HISTOIRE FRANÇAISE DES FEMMES DE PLUME"
OLYMPE DE GOUGES (1748-1793)
Icône révolutionnaire, Olympe Gouges compte parmi  les premières féministes françaises. Inspirée par les idéaux de liberté, son célèbre texte rédigé en 1791, Déclaration des droits de la femme et de la citoyenne, marque les esprits. Si elle milite avec ardeur pour l'émancipation de la femme, elle s'oppose aussi à la peine de mort et s'élève contre l'esclavage. Éprise de démocratie, elle s'attaque dans ses écrits aux tyrans révolutionnaires Marat et Robespierre. Condamnée à mort, elle est guillotinée en novembre 1793. La Terreur bat son plein...
"Le Cercle Francophone d'Histoire" is a group that combines love of the French language and of history. Series of lectures are conducted exclusively in French, according to an established calendar and theme. The group lecturer, Eric Simonis, is a native French speaker and a private French language instructor. He is a member of The American Friends of Lafayette, The Napoleonic Historical Society and The Athenaeum of Philadelphia. These virtual lectures are held over Zoom. esimonis@ouifrenchphila.com
This is a virtual event.
Free.
REGISTER