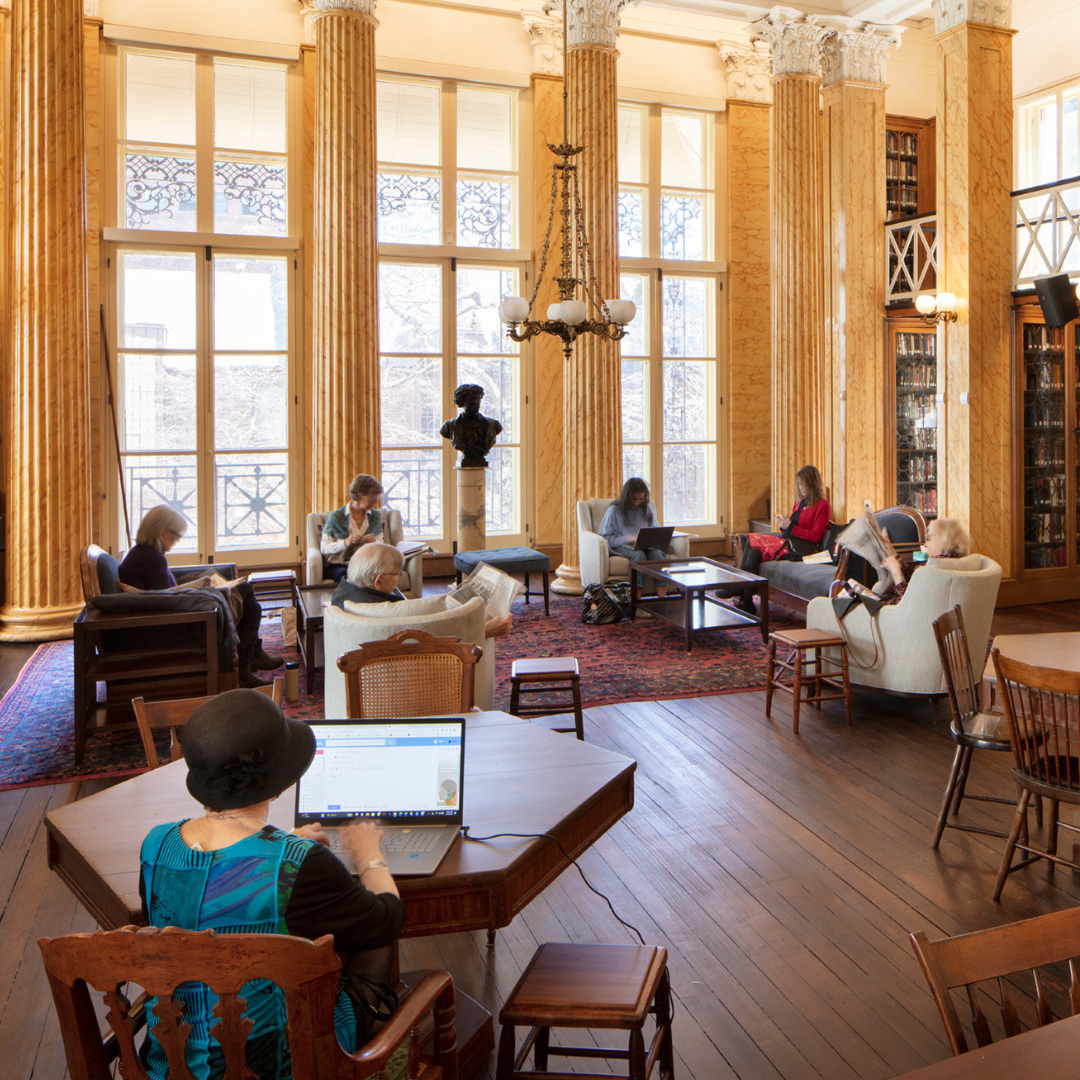 Registration not required
Special Event
October 1 through October 31
Member Appreciation Month
As valued members of The Athenaeum community, we are thrilled to invite you to participate in our first Member Appreciation Month!
Throughout the month of October, members can enter weekly raffles to win prizes from organizations around the city including Artist and Craftsman, BalletX, Fleisher Art Memorial, FringeArts, Independence Seaport Museum, Longwood Gardens, Mural Arts, and Philadelphia Theatre Company.
Stop by the front desk to pick up a "Bring a Friend" pass. With a "Bring a Friend" pass, members are entitled to have a guest join them at The Athenaeum 3 times throughout Member Appreciation Month. When bringing a friend to The Athenaeum, please check in at the front desk to have your pass hole punched.
Members will be able to invite a friend to join us for a very special Member Monday on October 16.
When you refer a friend who joins The Athenaeum during the month of October, you'll be invited to a special member reception on December 4.