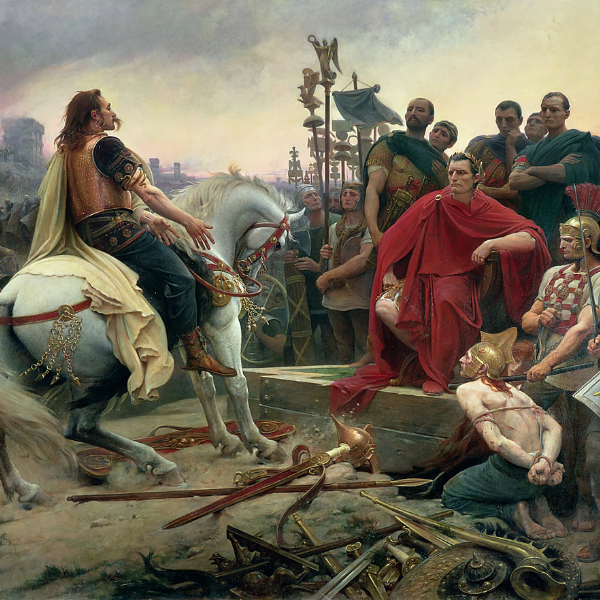 REGISTER
Virtual Speaker Series
January 25 at 2:00 PM
Le Cercle Francophone d'Histoire: Vercingétorix: La Bataille d'Alésia
Eric Simonis
Le siège d'Alésia constitue la bataille finale de la Guerre des Gaules. En 52 av. J-C, elle oppose le chef gaulois Vercingétorix à Jules César. Après leur défaite à Gergovie, les Romains se regroupent et parviennent à battre la cavalerie gauloise à Dijon. Vercingétorix se retire alors sur l'oppidum d'Alésia afin de se protéger de l'ennemi. Il a 80 000 hommes et des vivres, de quoi tenir un mois. Mais César ne va pas se lancer à l'assaut... Il fait construire deux lignes de fortifications, empêchant ainsi Vercingétorix de quitter Alésia. L'encerclement va durer deux mois. À court de vivres, le chef gaulois capitule, marquant ainsi la victoire définitive de César lors de la Guerre des Gaules.
"Le Cercle Francophone d'Histoire" is a group that combines love of the French language and of history. Series of lectures are conducted exclusively in French, according to an established calendar and theme. The group lecturer, Eric Simonis, is a native French speaker and a private French language instructor. He is a member of The American Friends of Lafayette, The Napoleonic Historical Society and The Athenaeum of Philadelphia. These virtual lectures are held over Zoom. esimonis@ouifrenchphila.com
This is a virtual event.
This is a free event.
DONATE