November 3 - January 20, 2024
Blazing the Trail: The Historic American Buildings Survey Turns 90
Located in the Haas Gallery
For ninety years, the Historic American Buildings Survey (HABS) has been the at the forefront of recording America's rapidly-vanishing built environment, embracing buildings ranging from the architect-designed and monumental to the humble vernacular to tell all American stories. Over 45,000 buildings and sites are now represented in its archive of measured drawings, photographs, and historical reports.
November 3 - January 20, 2024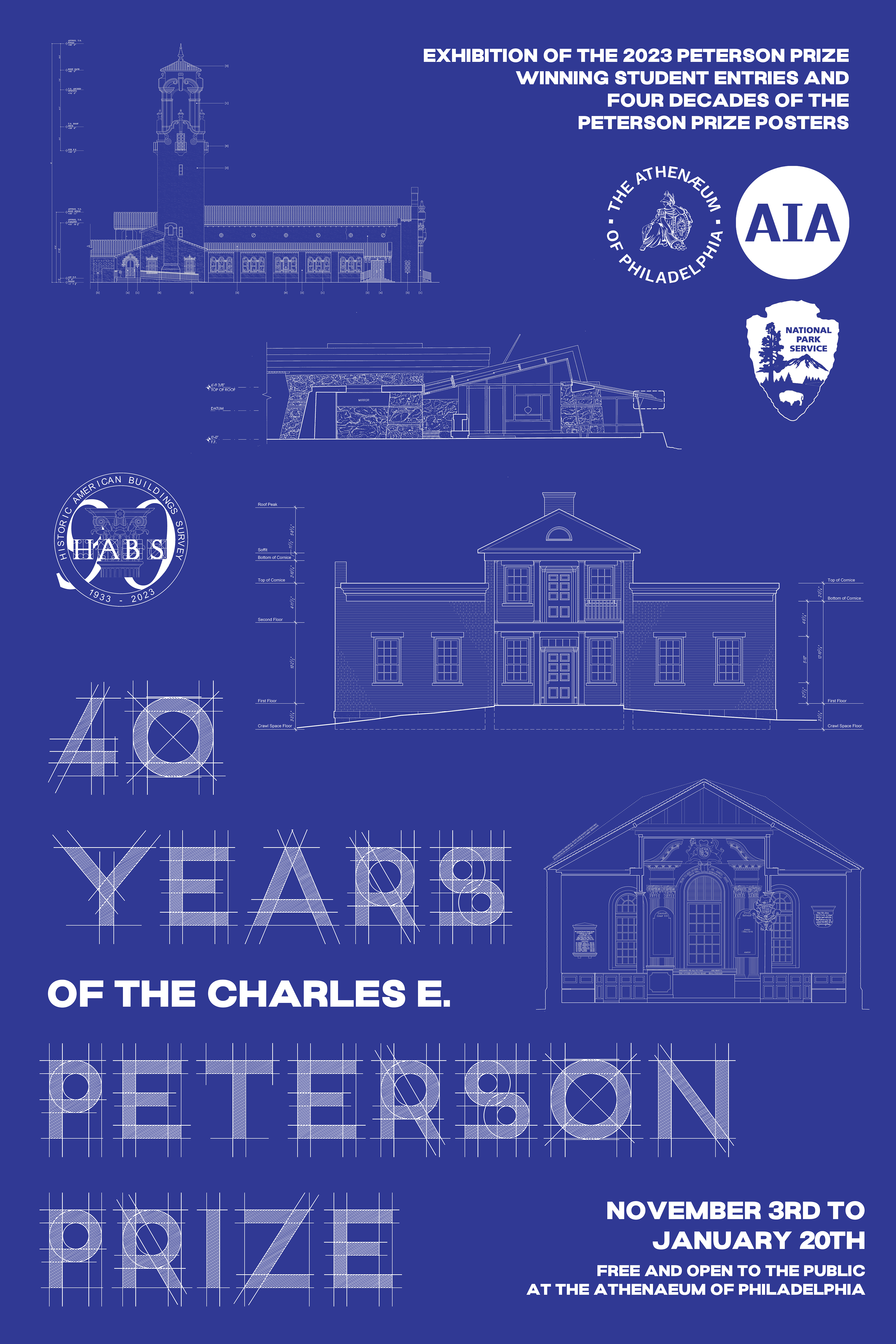 40 Years of the Charles E. Peterson Prize
Located in the Hall and Grand Stair Galleries
The prize honors Charles E. Peterson, FAIA, founder of the Historic American Buildings Survey (HABS), and is intended to increase awareness, knowledge, and appreciation of historic buildings, structures, and cultural landscapes throughout the United States while adding to the permanent HABS/HAER/HALS Collection of measured drawings at the Library of Congress. To date, more than 3,000 students from 75 colleges and universities have participated by completing more than 500 entries and more than 7,200 sheets of measured drawings. The students have worked alone and in groups, in required courses, electives, independent study and summer institutes. They have been, for the most part, architecture students in addition to architectural history, interior design, and American studies majors.